THE OFFICIAL BACKSEAT DRIVER'S MANUAL
Magazine insert, direct mail and auto show handout for Volkswagen touting the Jetta's "Everybody In" theme. Included a real backseat driver's license that readers could add their own photo to.
The One Show, Communication Arts Design Annual​​​​​​​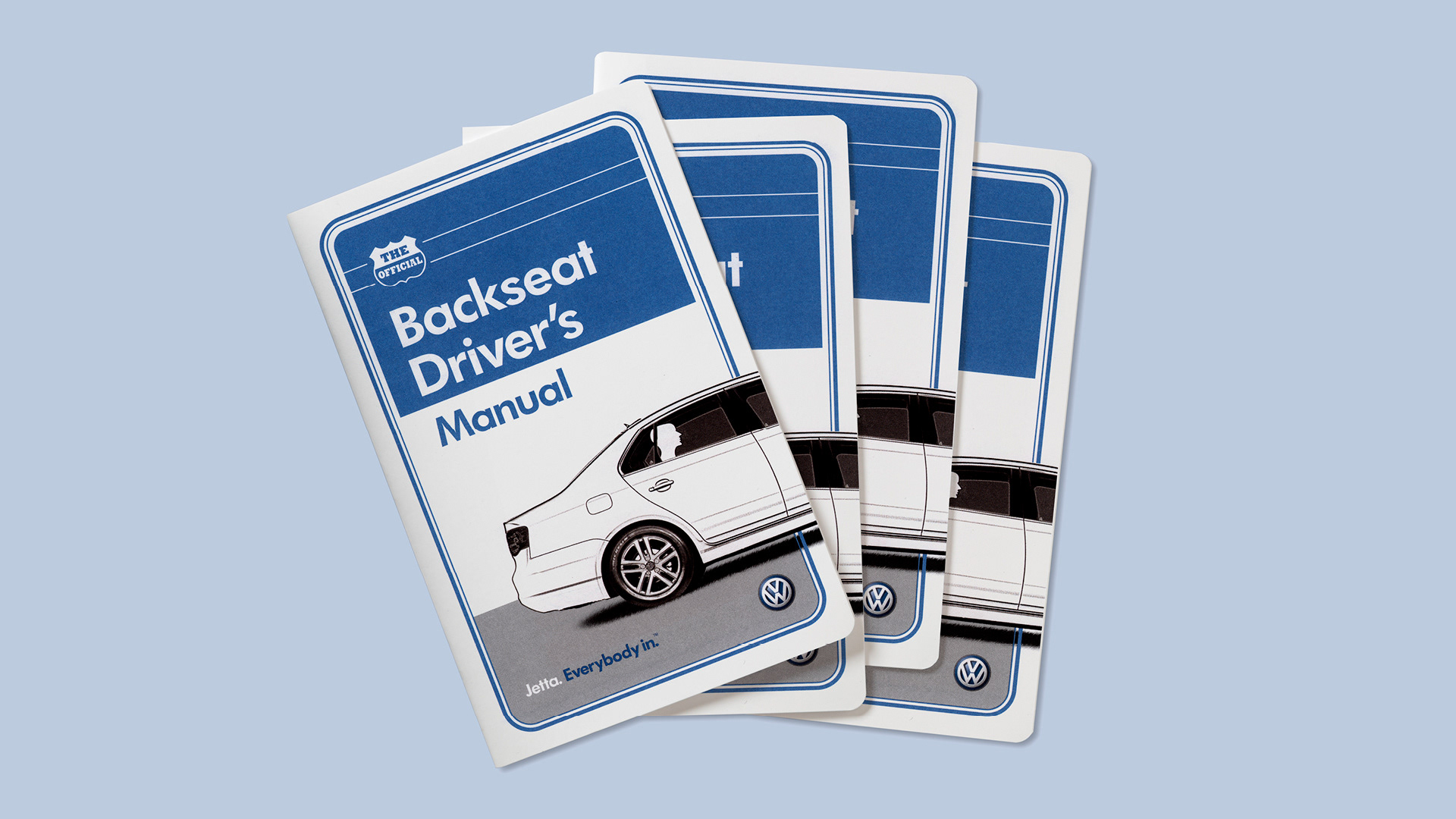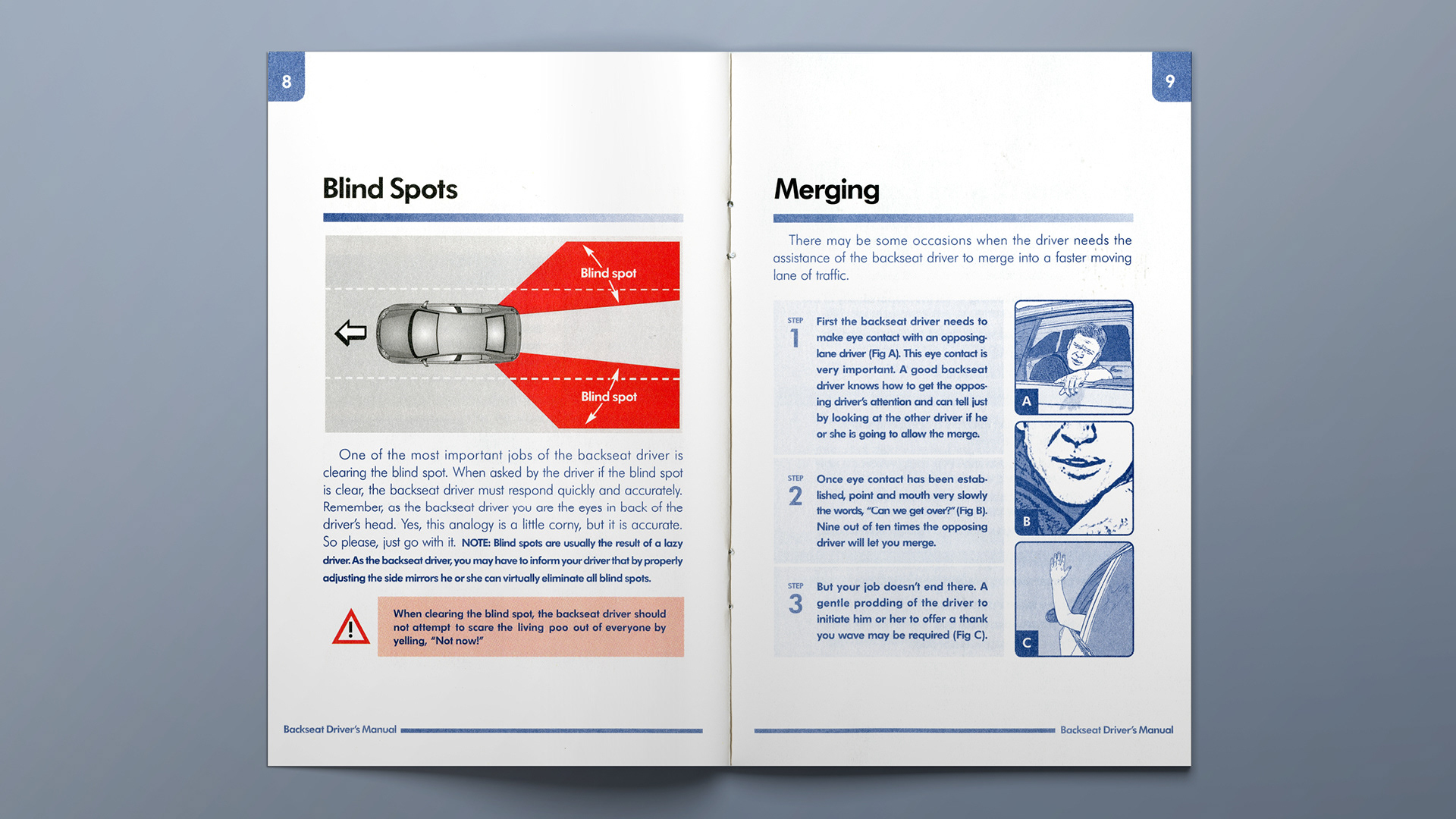 AIRLINE-STYLE SAFETY CARDS
At dealerships, cards featuring the safety features of Passats and Jettas were placed in the seat back pockets of vehicles.
In keeping with the Jetta's "Everybody In" theme, owners of new Jettas were sent a thought-provoking card game to play with passengers while on the road. The name "Funfversation" plays off the German word "funf" which means "five" - the same number of people who can fit into a Jetta.